Weather
16°
Climate Conditions: scattered clouds
Humidity: 94%
Wind speed: 12.96 km/h
Wind direction: 290°
Evolution
Daily Weather Forecast Evolution (°C)
Other Information
Timezone: GMT+05:30
More about London:
London is the capital city of the United Kingdom. It is a bustling metropolis with a rich history, vibrant culture, and a great variety of attractions. The city is situated along the River Thames, and is known for its iconic landmarks such as the Houses of Parliament, the London Eye, and Buckingham Palace. The climate in London is generally mild, with temperatures rarely dropping below freezing during the winter and rarely exceeding 30°C during the summer months. Rainfall is common throughout the year, with the wettest months being between October and January. The average temperature year-round is around 10°C, and humidity levels are generally moderate.
FAQ's about London's Weather:
Q - What is the Latitude and Longitude of London?
A - London's Latitude is 51.508530 & Longitude is -0.125740.
Q - What is the weather in London today?
A - Weather in London is 16° today.
Q - What is the climatic condition of London today?
A - Climate Conditions in London shows scattered clouds today.
Q - What is the humidity in London today?
A - Humidity in London is 94% today.
Q - What is the wind speed in London today?
A - Wind speed in London is 12.96 km/h, flowing at 290° wind direction. today.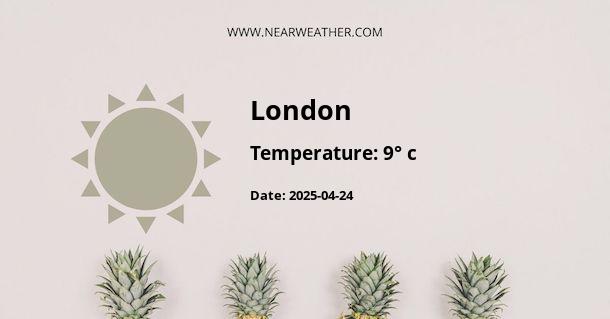 Latest searched locations